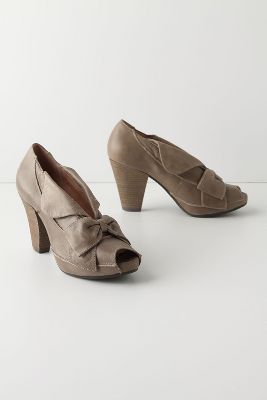 Funny ... it looks like Ruche has produced a twin to the Anticipation Heels. I guess all those people who missed out on the Miss Albright version have another chance to get heels this adorable.
In other news, there was a massive rush today at work to get ourselves organized for The BIG Move of the department to another floor temporarily. I had a lot of running around and panicking and lifting to do ... which resulted in me being covered in paper bits and hurting my feet.
Reed Shirtdress
Belt from Anthro
Necklace from Forever21
Tights by Hue
offending foot contraption Marrs boots
It's supposed to snow tonight/tomorrow ... so there will definitely be a change of shoes in my outfits.